ENSURE YOUR BRAND STANDS OUT FROM THE PACK
We revitalise and differentiate brands, creating unique brandmarks, wordmarks and brand identity systems.
As one of Australia's most experienced independent agencies, we've undertaken hundreds of brand evolutions for all types of organisations – not just delivering the solution, but seeing the results of it. When you work with TCW on brand development, you get a rigorously tested process that is proven to deliver future brand value.
WHY BRANDING IS SO IMPORTANT TO KEEP FRESH
The older a brand is, the greater the chance it has of alienating your market. This means communications budgets need to become larger for you to continue getting noticed. Strategic rebranding can help you:
Stand out from the competition
Rebranding helps your organisation stand out by showcasing the things that make your company different and better
Reposition yourself in the market
Rebranding can help you demonstrate your value proposition for your clients and members.
Connect with a new or changed audience
A good rebrand can help keep your organisation at the forefront of your customer's minds
SOME OF THE SERVICES WE OFFER
This involves a comprehensive analysis of your organisation's current brand and market position, target audience, and competition. It includes developing a brand strategy that outlines your organisation's unique value proposition, target market positioning and brand messaging.
Logo Design and Visual Identity
Creating a new or refreshed brandmark (logo) is a key component of rebranding. This includes designing a logo that reflects your organisation's values and resonates with your audience. This process also involves the development of a comprehensive visual identity system, including colour palettes, typography, styleguide and visual elements that maintain consistency across various brand touchpoints. We can also develop a new name for you, if required. Bespoke photography is also recommended as stock images are often used by competing organisations.
Brand Messaging and Positioning
Developing clear and compelling brand messaging is crucial for effective rebranding. This can involve creating a positioning line, brand story, tone of voice, key brand messages and ensuring consistent communication across all marketing channels.
Updating your organisation's website to reflect the new brand identity is an essential part of the rebranding process. This may include a simple reskin, a complete redesign, updated messaging and improved user experience (UX).
Collateral and Digital Marketing Materials
Rebranding often involves updating various marketing collateral such as stationery, brochures, presentation templates, social media profiles, email templates, merch, office signage & wayfinding and more. You may choose to include the design and production of these materials to align with the new brand identity.
Communicating the rebranding internally to staff and stakeholders is essential to guarantee their buy-in. We can assist you with internal communication materials, training sessions and guidelines to ensure consistent brand representation across your organisation.
WHY CHOOSE US?
Benefit from our extensive rebranding experience across diverse industries
Get a visually stunning brand identity that aligns with your goals and audience
Enjoy seamless implementation across platforms and touchpoints for brand consistency
See tangible results: enhanced brand recognition, customer engagement and growth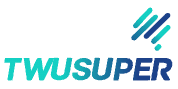 "The quality of the brand work was fresh, it was attractive to our different segments, and most importantly, it was accepted immediately by our members – we didn't get any pushback at all. It just worked."
TONY BUCKLEY, TWUSUPER
"The Creative Works took on the challenge of channeling our identity into a logo that reflects our membership in 2023 and into the future. We would happily recommend The Creative Works to any organisation considering a rebrand or refresh."
ALANA DRAYTON, AWU