Unions
Content
Creative
Digital Marketing
Strategy
The Brief
The ETU (Electrical Trades Union) required a major, integrated campaign to support their dispute with Carlton & United Breweries following the dismissal of 55 members and proposed 65 per cent pay cuts.
WHAT WE DID
In conjunction with the ETU, The Creative Works led strategy, concept development and creative execution for the biggest industrial dispute since the Waterfront in 1996.
This included print, video, outdoor, radio, events and social media to encourage consumers to boycott CUB products until the 55 maintenance workers were reinstated back to their original jobs.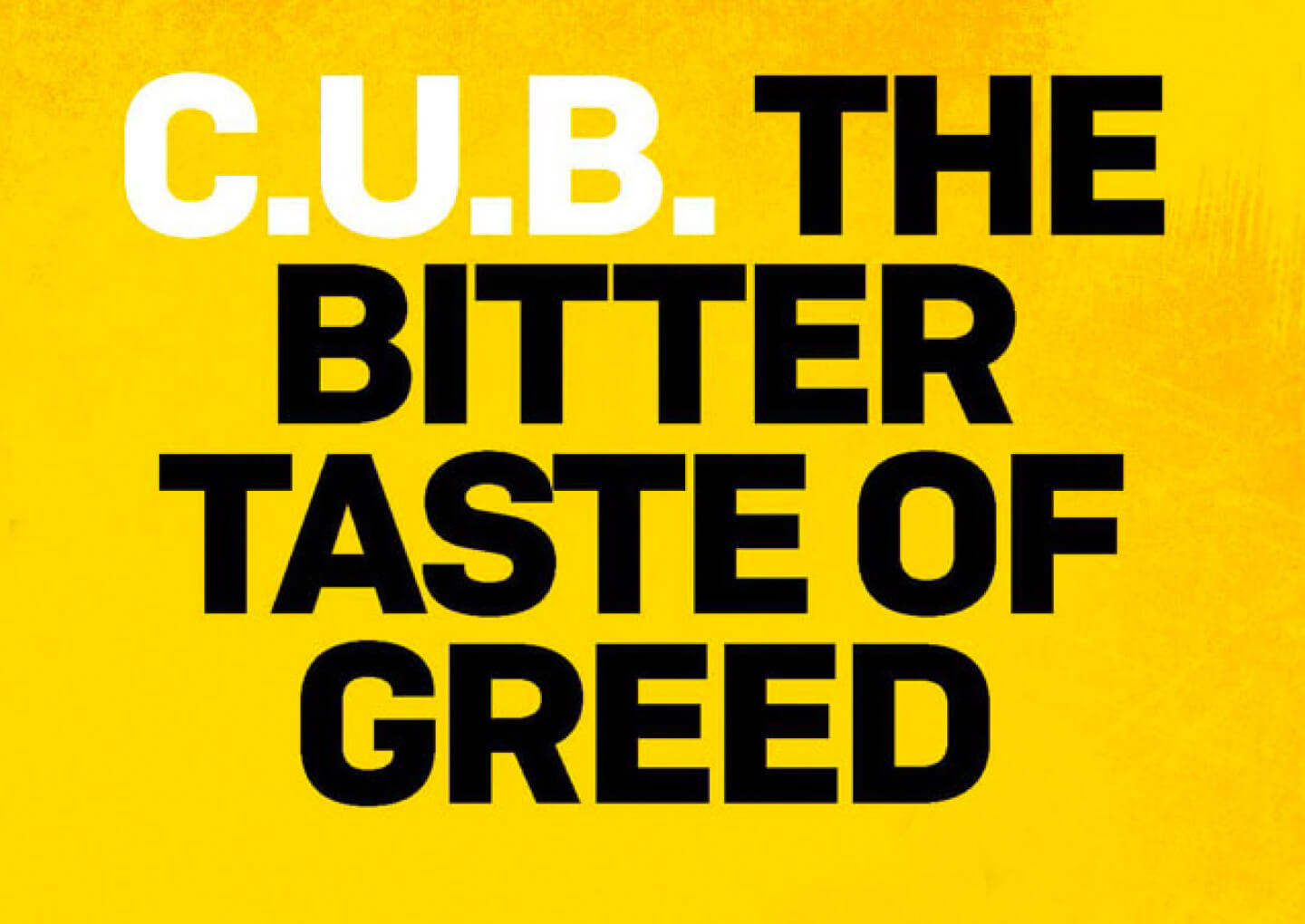 THE RESULTS
Reaching over 1.7 million people, the workers were finally reinstated with full pay a few months later – opposed to the 65 per cent pay cut they had been offered initially.
The campaign was a huge victory and will be remembered as one of the most successful union campaigns ever undertaken.